Silver has always been an auspicious metal since ages. Silver is considered classic and pure in every form be it coins, jewellery or even as gifts. The question that crosses every mind is, "Whether investing in Silver is good or bad?" Do not worry we are here to get you sorted on the chaos that fusses around your thoughts while purchasing silver.
Rules surrounding Silver investments in India
Before we focus on the pros or cons of silver investments, let's look upon the eight rules that get considered in India. Here it starts:
1 – If you're preparing for small investments, choose silver coins over other options. The reasons that convince you for buying them are:
Their Maintenance won't cost you much.
They won't cause you much storage issues.
They are easily available with your desired banks or reputed jewellers with a purity certificate.
Silver coins cost more than the rest of it.
It's a favourite option among business people & salaried individuals who love saving money on a regular basis.
Remember, banks won't fund your silver coins. If you ever feel like returning, you will have to sell your silver coins to the jeweller.
2 – If you're preparing for big investments, choose silver bars over other options. Reason that convince you for buying them is:
Silver bars are quite popular in the market. If you ever wish to sell them later on, they'll go on a good amount. Banks don't prefer selling the heavy bars. Before approaching the market, don't forget to check with your jewellers in town.
3 – Buy from renowned and trusted suppliers to avoid getting scammed. Banks do charge some additional cost but they are the best option for purchasing silver coins. Local jewellers are best when trying to purchase silver bars.
4 – Try investing in Silver using the Online Commodity Market. Be sure you have extra cash at hand to verify the additional premium cost for the silver. Be focused on the figures of fluctuations, if any, in the international markets. Be wise enough with your selections and choices while investing using the digital commodity market.
5 – Use bank lockers to secure your Silver. It's always advisable to keep heavy bars of silver in the locker for a safety relief.
6 – Keep tracking the ongoing silver price through different sources. You can use Google or any other digital source for tracking prices. You can even connect with your local jewellers for the same. Tracking will help you get silver at the best price and if you plan for selling, then it can be sold at a high price.
7 – We agree, "Excitement can't be delayed." While purchasing silver don't rush into buying extra in one instance. If you wish to buy silver, do it in instalments.
8 – We agree, "Excitement can't be delayed." While purchasing silver don't rush into buying extra in one instance. If you wish to buy silver, do it in instalments.
Wishing to Purchase Silver in 2021? Here are the reasons supporting it for good!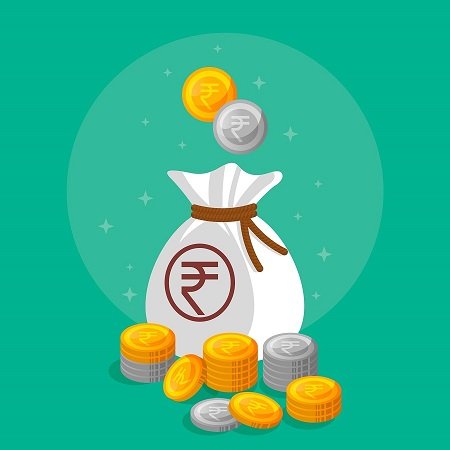 1 – Stock market has seen a rise in the silver costs. Though the prices keep changing due to various reasons, don't forget to keep a track of the ongoing silver prices.
2 – Silver can be bought in its physical form and also can be purchased online. You can buy physical silver forms like silver jars, silver plates, silver dishware and what not. You can purchase digital silver contracts as well. Silver Contracts are the online contracts that make investment in silver easier digitally. Also called E-Silver, can be purchased on the Multi Commodity Exchange or National Spot Exchange in the form of shares and the silver gets stored in a dematerialized form.
3 – Silver is rising above it's All Time Low Costs. The year 2021 is the best year to invest in silver as the prices are rising and uplifting a little compared to the past years. It's best for upgrading your online silver contracts or even purchasing silver offline.
4 – Globally, the overall political scenario isn't much support. Therefore, you can expect some of the financial fluctuations in the coming years. It's always advisable to invest in silver with other options in mind.
5 – Some people find silver investment as a way to present themselves. Silver coins or silver bars can be used as a symbol to diversify your portfolio. This investment can even come handy when stocks face some depressive crisis.
Why Silver?
Let's discuss some reasons why silver is best.
1 – Silver is luxuriously cheap and anyone with a budget can purchase it. If you find collecting silver interesting, you can get it after researching the prices well. Hobbies like investing and researching well can make you have many profitable silver investments.
2 – Silver isn't just a showpiece; it's real money. Just like gold or any other metal, silver has it's real existence. Though silver can't be bought or sold randomly, it still possesses a long-term value with security. Silver bars, coins or contracts can be bought at a low price and sold at high prices with proper research at hand.
3 – Small businesses around are fond of Practicality and Silver suits their taste. Coins or bars can help the sellers at the time of need as everyone stands for buying Silver more than gold, as it's cheaper. Therefore, company members should always keep some silver around them as an investment.
How can we help you?
At Beliram Jain Silverware, we believe in providing quality on every hard earned penny you share with us. We are a leading gift brand known for its premium quality and satisfaction. We provide pure silverware having tons of options to choose from, for any occasion.
Being experienced from the past 50 years, we can help you choose your appropriate gifting silver style over the WhatsApp icon on the homepage. You can trust our quality and experience, just like we trust you from the time you drop in.
Are you willing to?
After detailed analysis of silver prices, are you willing to purchase your first silver investment? If yes, then don't forget to check on the prices. And, if you're looking out for any suggestions, you can always ping us for getting started with on your journey of investing silver. Good luck!!!